About The Program
The Young Lady Entrepreneurs of Andhra Pradesh (YLEAP) program is a series of bootcamps to support ambitious and innovative women entrepreneurs hailing from Andhra Pradesh by enabling them to take the entrepreneurship plunge and transform their business ideas/venture into a sustainable enterprise. The Program will enhance the entrepreneurial and managerial skills of women leading early-stage ventures.
The training program consists of a series of one-day virtual workshops organized for three different regions in Andhra Pradesh: Visakhapatnam, Vijaywada, and Tirupati. 20 women entrepreneurs will be selected from each of these regions for these one-day workshops.
25 selected entrepreneurs from the one-day workshops will be invited to an advanced two-day virtual workshop where they will undergo more in-depth, advanced business training.
YLEAP is being conducted by ACIR
in partnership with the U.S. State Department, the U.S. Consulate General in Hyderabad, and
Nexus
Program Benefits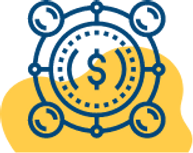 Fully sponsored by the U.S. Department of State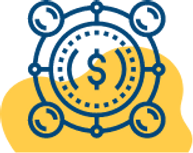 Build a strong local network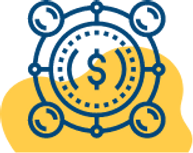 Foster Collaborations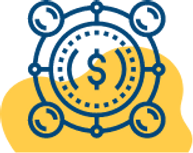 Get mentored by top women entrepreneurs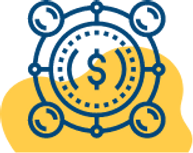 Peer to Peer Learning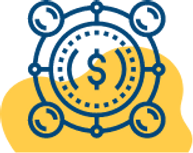 Prepare to grow your business
FAQs
Only women entrepreneurs are eligible to apply
Applicant should be the founder or co-founder of the venture
Applicants must be over 18 years of age and have Indian nationality/residence
Participants must have a working knowledge of English as all classes will be in English.
Applicants must be from Andhra Pradesh to apply
This program is for women entrepreneurs from Andhra Pradesh. Startup applicants for the one-day workshops will be selected using the following criteria:
Startups past the idea stage with a proof-of-concept (POC) are preferred
Relevance of the problem in the region
In accordance with Startup India's definition, a startup must be less than 10 years old and have an annual turnover of less than 100 crore (US$14 million).
The startups must have a woman founder/co founder leading the startup
To apply please fill this online form
In case you are selected you will be informed via email on your registered email ID. Please ensure you give the correct email address and contact number while filling your application.
Be innovative. The startups must have some kind of an innovative process or products that they are introducing to the market.
Have intellectual property rights protected or have a plan for their protection.
Registered or plan to register in Andhra Pradesh.
Should be comfortable with both spoken/written English or willing to undergo a training program for English improvement.
Preference will be given to those start-ups with the potential to grow outside of Andhra Pradesh and/or India.
No. The program is fully-funded.
For more details please feel free to contact us on info@startupnexus.in
Our Partners

About U.S. Consulate
Under the leadership of the Consul General, the United States Consulate General in Hyderabad promotes U.S. interests and the U.S.-India bilateral relationship in the states of Telangana, Andhra Pradesh and Odisha. The Consulate does so through diplomatic and cultural relations with government officials, the business community, and the general public. The U.S. Consulate General in Hyderabad also provides an array of services to U.S. citizens residing in or traveling to Hyderabad's consular district, and visa services to persons seeking to travel to the United States for official, tourism, business or educational purposes.
Established in 2009, the U.S. Consulate General in Hyderabad is the first U.S. diplomatic office to open in India since India's independence. It is but one reflection of the United States' commitment to strengthening its relationship and engagement with the people and Government of India.
About ACIR
The Alliance for Commercialization and Innovation Research (ACIR) is an American non-profit, 501(c)(3) organization providing consulting, training and program management services in the fields of innovation, incubation and entrepreneurship.
ACIR has successfully run entrepreneurship programs around world including South Korea, Kazakhstan, Russia, Georgia and the United States, with the most recent being the Nexus Incubator and Startup Hub in New Delhi, India (www.startupnexus.in).